Pierre
Passebon
Curator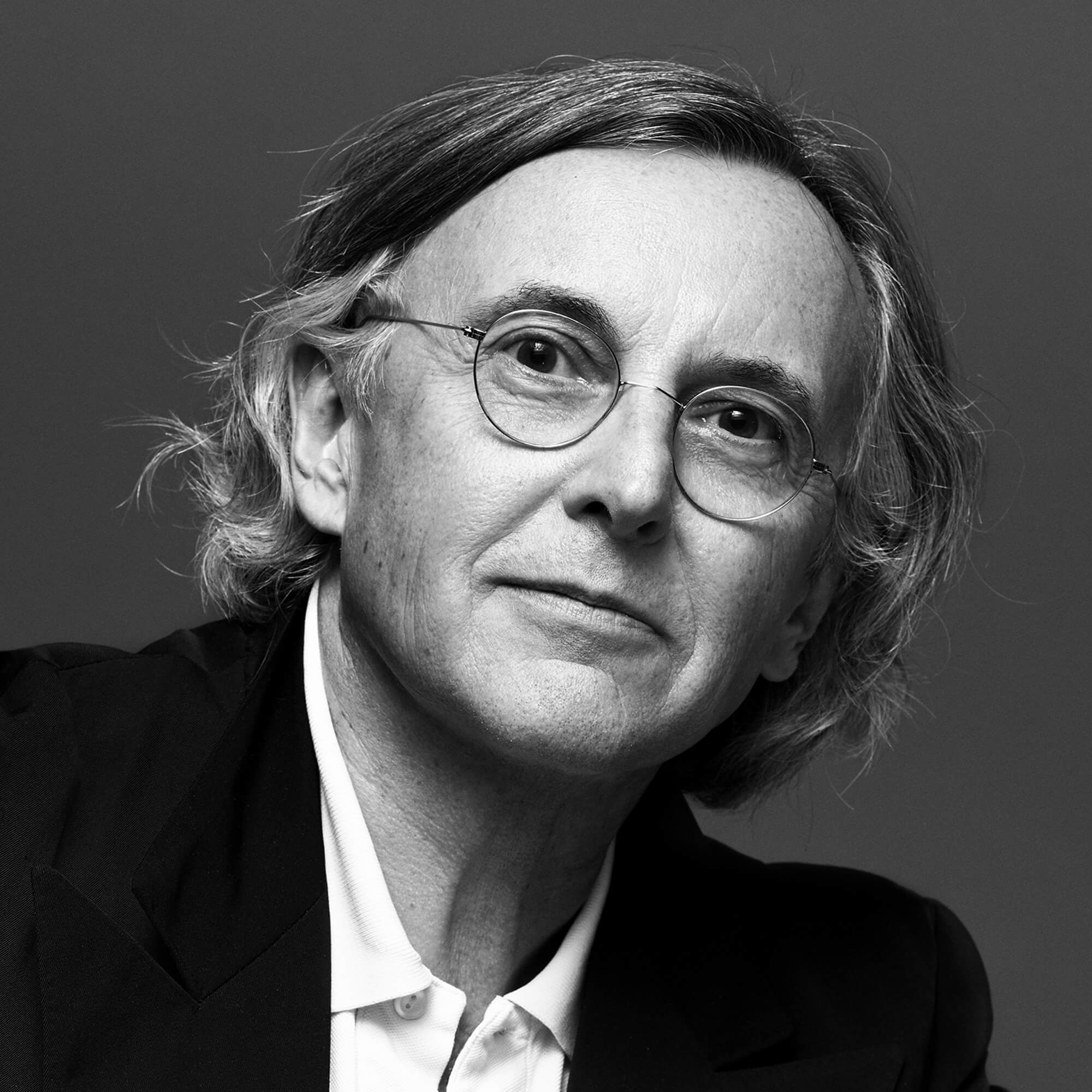 The exhibition of contemporary ceramics at the Cadaval Palace in Évora was born from the complicity of two sisters: Diana and Alexandra de Cadaval. Knowing of my passion for this fired art, they asked me to curate the exhibition. My excitement at the opportunity to take over the palace was shared by thirty-five artists of different nationalities, aware of the importance of being represented in a country with such a strong ceramic tradition as Portugal. The church of the Cadaval Palace, completely clad in seventeenth-century azulejo, is an outstanding example of this art form.
An ancient alchemical process, the transformation works through all four elements: water, air, fire and earth. The earth, without which man cannot satisfy his basic needs for food and drink, is transformed into utilitarian objects that have accompanied civilisations through the ages, leaving their mark on both sacred and secular art.
In the twentieth century, artists such as Picasso, Miró, Fontana and Vieira da Silva used their artistic genius to elevate this so-called 'humble' material to new heights. Thanks to them, decorative ceramics became an art form in its own right. Their work echoes what Adolf Loos said in 1909: 'Objects that bear the creative imprint of a master always retain their value.'
For this exhibition I have surrounded myself with friends: Terry de Gunzburg, a collector and patron of the arts; Antonine Catzéflis, a gifted discoverer of talent; and Louis Lefebvre, an expert in antique and contemporary ceramics. Alexandra de Cadaval entrusted the design of the exhibition to her friend Cyrille Martin.
Many artists have been inspired by this exhibition to create a unique work of art for this historic venue.
Each of them knows the wonder of the earth taking shape, coming to life. This connection is a dialogue between the artist and the earth.
Let's listen to them...
– Paris, April 2023
OPENING HOURS
Closed on Mondays
10:00 am to 6:00 pm
Rua Augusto Filipe Simões
7000-845 Évora - Portugal
info@palaciocadaval.com
→ Instagram
→ More information about the Palace of the Dukes of Cadaval
TICKETS
Per Person: 12,50€
Discount (Students and +65 years old): 10€
Évora Resident Ticket: 8€
Family Ticket (5 people): 3 paid tickets + 2 free tickets
Children up to 12 years old accompanied by family members have free admission
Tickets available on site.
Ticket includes entrance to Church of Saint John the Evangelist
ORGANIZATION
Palácio dos Duques de Cadaval
Casa Cadaval - Associação Festival Évora Clássica

CONCEPT AND CO-CREATION
Pierre Passebon
Alexandra de Cadaval
Duquesa de Cadaval

CURATORIAL TEAM
Pierre Passebon
Antonine Catzéflis
Louis Lefebvre

SCENOGRAPHY
Cyrille Martin

PRODUCTION
Casa Cadaval – Associação Festival Évora Clássica

ASSISTANT TO PRODUCTION
Dominique Dauphin

COMMUNICATION AND PRESS RELATIONS
O Apartamento

CONCEPT AND EDITORIAL COORDENATION
Alexandra de Cadaval
Joana Areal
Bardo Creative Ground

TRANSLATIONS
Nuno Nogueira (Bardo Creative Ground)

BIOGRAPHICAL TEXTS
Artists

GRAPHIC DESIGN
Joana Areal

WEB DESIGN
Sara Orsi

THANKS TO
Terry de Gunzburg
Jacques Grange
Françoise Dumas